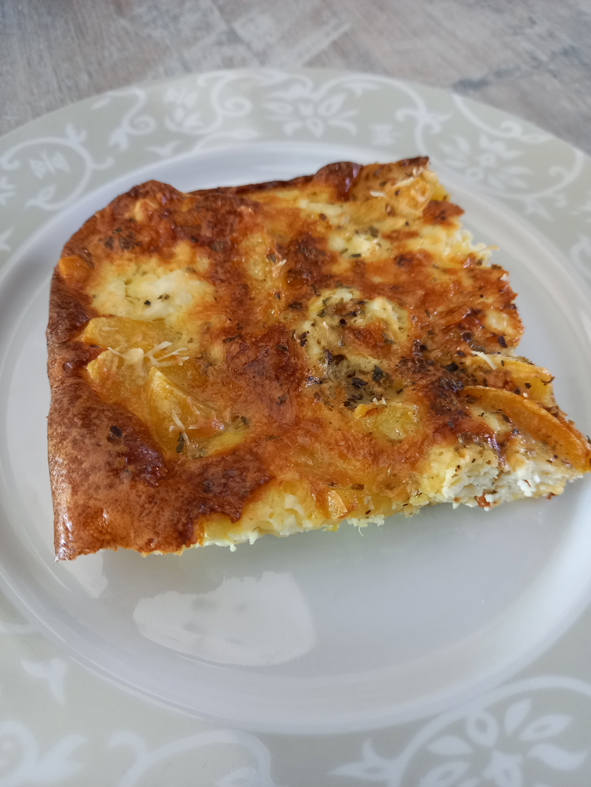 Sfouggato
Recipe for a 32 cm x 25 cm baking pan.

Ingredients:
1 kgr potatoes, 1/2 cup grated feta cheese, 1/2 cup milk, 8 free-range eggs "Apo ton Hortiati", salt, pepper and oregano.
Directions:
Peel and cut the potatoes to make fries.
Fry them in medium heat and spread them on the baking pan.
Add the cheese and oregano, season with salt and pepper and mix lightly.
Beat the eggs with the milk and season with a little salt and pepper.
Pour the mixture into the baking pan and bake in medium heat until the top is golden brown.
Source: Traditional Athonite Recipes
Back